Cheap campsite Morlaix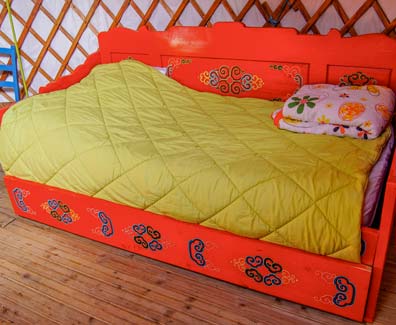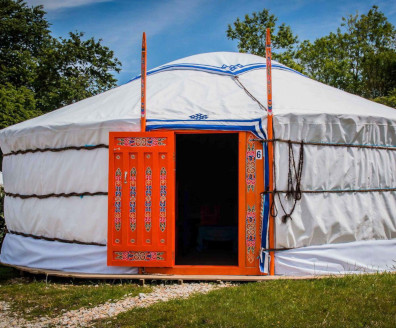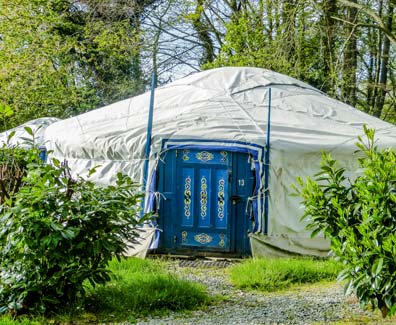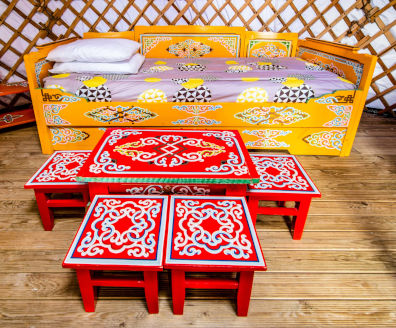 Best value for money in Finistère
If you are looking for a cheap campsite near Morlaix or a cheap campsite near Roscoff, then don't hesitate, put your suitcases down at camping mer et yourtes in Plouénan. The rental of a yurt cheap in Brittany is offered to you. The possibility to sleep in a yurt at an attractive price of 60 euros for 2 pers/night or 80 euros for 4 pers/night.
In the department of North Finistère and so close to the sea, there is no better campsite at this price. We offer you the best value for money in terms of unusual accommodation in the Finistère region in North Brittany. Call us 06 88 45 29 67 to book or send an e-mail to contact@mer-et-yourtes.com, for any information or special request.
Reduced prices when booking online
We strive to satisfy you by offering the best price on this website direct from the village, if it was not the case, we commit ourselves to make you the same price that you find on the web at equal conditions in term, days, number of people, period …
Our gift vouchers at the campsite
An original gift, an unusual idea, a surprise, a special event think about the gift voucher: "night in a yurt". The village mer et yourtes proposes to send you by mail or post gift vouchers. These gift vouchers are valid one year from the date of issue.
For a birthday, a Christmas gift, a retirement gift, a wedding gift, the right gift : night in a yurt can satisfy all your desires. So don't hesitate if you don't have a specific date, we will send you this gift voucher that will delight the people you are thinking of giving it to.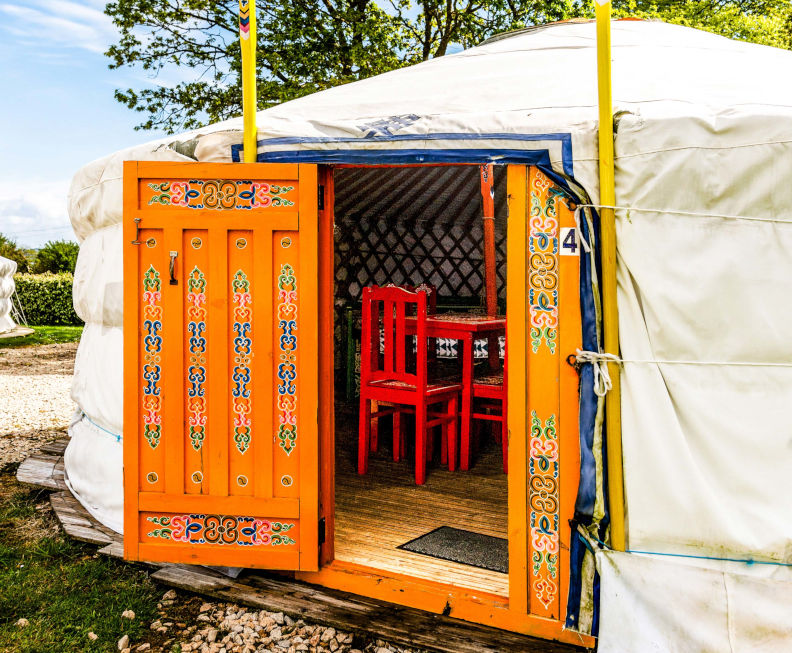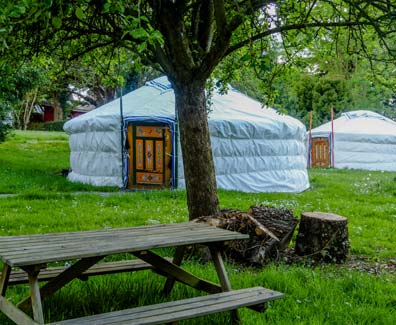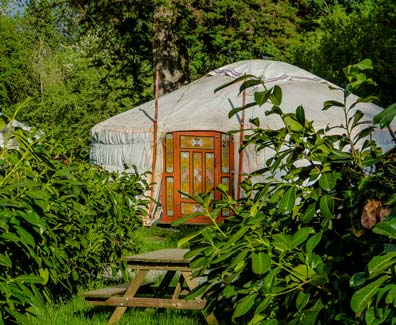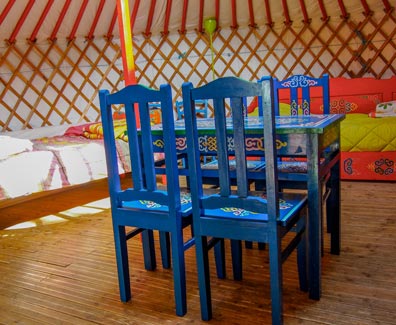 Our special offers Yurts
Promotional offer
For any reservation made 2 months before your stay in the sea village and yurts we offer you : 10 % discount on the totality of your stay
For any reservation of 3 nights minimum of your stay in the sea village and yurts we offer you: 10% discount on the totality of your stay
Cheap campsite Brittany
You are looking for a cheap camping in Brittany, then come and discover our atypical village, the sea and yurts camping, is only 500 meters from the sea and a few minutes from the beautiful cities of Morlaix and Roscoff.
Small family campsite on a wooded area where holidays rhyme with pleasure and nature. If you have a small budget, we will try to meet your expectations as much as possible in our cheap campsite in Finistère.
Our services and rental at the campsite